Replaced by a computer?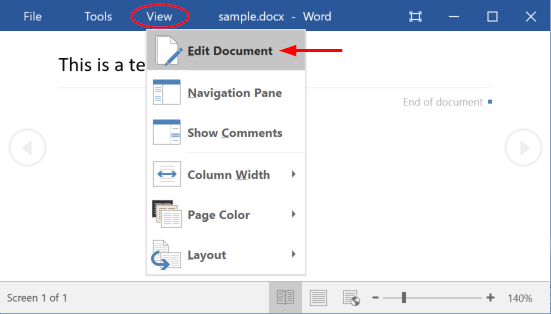 Many of my clients have been asking about the "Editor" function built into the latest versions of Microsoft Word.  Am I worried about a computer coming to take my job?  Will the built-in editor do all the work for me?   For now, the answer to these questions is no.  The current version of Word's Editor is just a reskin of the "Spelling and Grammar Checker".  This feature has been around since the dawn of the word processor. 
It is interesting, though, to think about where the technology is headed. Will there ever be a computer program capable of performing the work of a competent editor? AI text generation is progressing, as seen in such projects as GPT-3. Someday, an automated editor will likely be able to perform much of the work of a skilled human editor. Human editors will be even more important when this happens.
Rising tides and rising dough
The "publish or perish" paradigm has led to increased competition among scholars, editors, and publishers. As a rising tide lifts all boats, rising standards have lifted the requirements for all of us involved in academic editing. Standards have never been higher, and that means we all continue to look for any possible advantage.
Countless professions have undergone transitions due to automation and increased levels of productivity. Think about all the extra effort a baker would exert to make a loaf of bread only 200 years ago. Without electric mixers, she would have to knead the dough by hand. A lack of refrigeration caused endless hassle managing ingredients with a limited shelf life. It was difficult for bakers to precisely control oven temperature – our baker had to divide her attention to address uneven heating.
Certainly, today's baker enjoys countless advantages over her recent ancestors. Does this mean that today's baker works any less hard, or produces less tasty bread? Of course not. Instead, two related circumstances have arisen which make the job of a baker, while easier in certain respects, more challenging in others.

Rising standards
Firstly, while modern baking technology makes quality and consistency easier to achieve, higher standards mean that consumers are increasingly demanding.  Levels of quality which once would have been a tremendous advantage in the marketplace are now the barest minimum required to compete. 
Secondly, freeing up the baker's time from certain repetitive but important tasks such as kneading dough means that each baker has more time to develop her craft. Fancy cakes, pies, and doughnuts require different skillsets and greater creativity on the part of the baker. Each baker is constantly thinking about how to improve the quality and presentation of their baked goods.
How is an editor like a baker?
You might be wondering how our baker's dilemma is related to Word's Editor. The comparison is more apt than it may first appear. Software capable of performing the same job as a qualified academic copy editor remains distant. However, there have been numerous advances in technology to help copy editors perform better work for their clients.
Much like an electric mixer allows a baker to prepare more bread, automated spellcheckers allow an editor to edit more words per hour. Just as an electric mixer only shifts the attention of the baker to more demanding tasks, the ability to perform spellchecking automatically allows an editor to focus on other areas of a paper. Any time saved through the crude automation tools available today can be used to improve other aspects of a paper, such as flow, tone, and structure.
Additionally, similar to how consumers have come to expect higher quality and consistency for their bread, authors now expect that their papers will not contain any grammatical or spelling errors.  Tasks which fell into the category of "proofreading", once considered distinct from copy editing, are now built into Microsoft Word.  This means that a paper which has undergone only proofreading no longer has an advantage – as all papers today undergo proofreading before being submitted.
We're here to help
As automation continues to develop in the proofreading/copy editing space, my job as an editor is to use all available tools to present your ideas at their best. The widespread deployment of automated proofreading tools means that you should take advantage of any opportunity to stand out from the crowd. Let me find issues which today's (and tomorrow's) computers will not see. Contact us today with your project, and I will personally respond with a fast and free quotation.