Proofread and Editing (Copy editing)
Editing changes your text to improve its clarity and style. This also involves rewriting some parts of sentences, replacing words, and making style fixes to make it easier for readers to grasp your ideas.
This aims to ensure that the document is free from errors and is well-written, well-organized, and effectively communicates the author's original ideas. We also ensure that the document adheres to the appropriate academic style guide, as specified by the institution.
Paraphrasing
A paraphrasing service is also available. Starting from RM 0.10 per word, your document will be rebuilt word-by-word to native speaker standards. Note that this is NOT intended to facilitate plagiarism and is unavailable for academic work intended for publication.
24-hour Rate
A 24-hour turnaround time costs an additional RM15 per 1000 words. For a maximum 4,000-word document, we guarantee that your document will be proofread and returned within a maximum time of 24 hours, dependent on the editor's schedule.
Discounted Rate
A special discounted rate is available for documents longer than 30,000 words or for batch or routine jobs.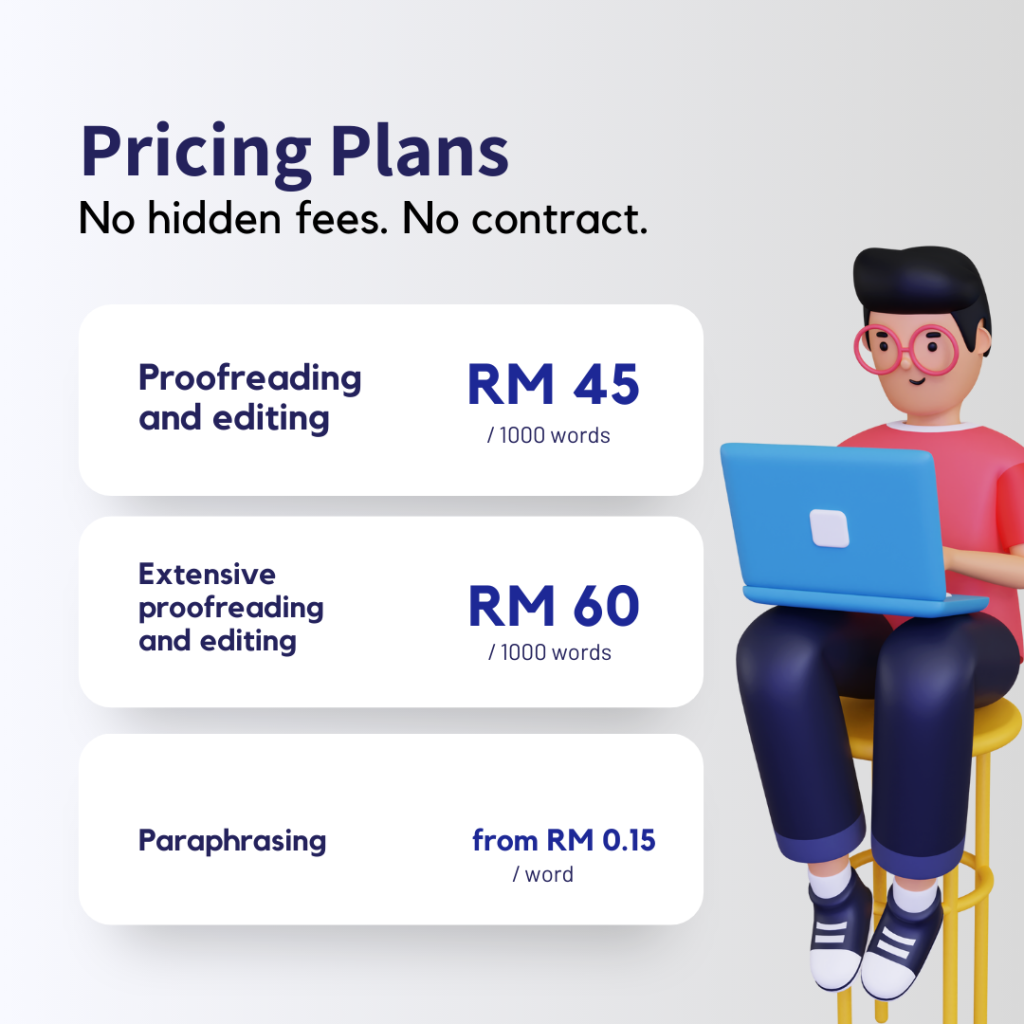 Please contact us for the best rate. If you would like a quote, please either use my contact form, or email me directly. I am happy to discuss your requirements.
Note: The above prices serve as guidelines. Each paper will be quoted individually.